Kids Storage Furniture For Schools, Doctor Offices & Those Catering To Children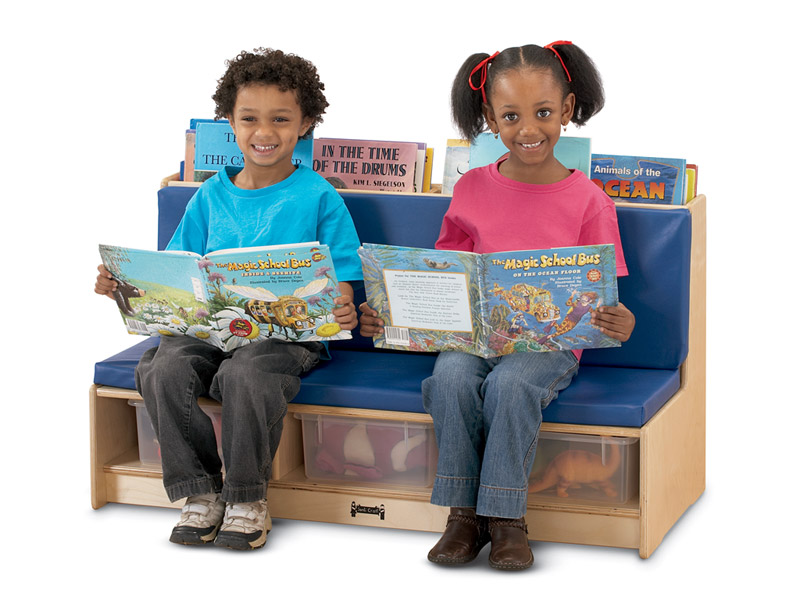 For most offices that cater to kids, finding sufficient storage space for a child's books and toys is a never ending challenge. Thankfully, there is a wide range of kids storage furniture available that can help to make this daunting task easier than ever before.
Some great options include comfortable children's benches and tables that have been designed to accommodate plastic storage containers underneath. These versatile pieces of furniture serve a dual purpose -- they provide a comfortable place for kids to sit or play and provide space for storing children's toys in an aesthetic, easily accessible manner.
These can be used as part of a school furniture set or at a doctors office to help keep children's books in good condition for many to enjoy. Children love turning these towers around to find new books to read, so the towers not only provide a space efficient storage area but also promote literacy at a young age.
Business owners or school administrators who are concerned about maintaining children's belongings in an organized, space efficient, easily accessible manner will find that kids storage furniture is an ideal option. Such furnishings can be used as either school furniture or office catering to kids, are well made using high quality materials and are aesthetic additions to any school library, classroom or child's space. Contact us to learn more about our kids storage furniture or kids waiting room furniture for your office today.